Are you switching from iPhone to Android and want your every stuff you saved in iPhone transferred to your new Android? In this post you will get everything on "How you can switch from iPhone to Android with all stuff?".
Before sharing the information, lets take a look at both platforms. Today Android market is more occupied than the iPhone market. If we talk about the projections of 2017, Android grab a big part of market and steal more than 20% of iPhone market. That's weird and many people are willing to switch from iPhone to Android.
So, how to save your data and how to store into your Android device? Here are the whole steps or information of the process. You just required few tools to for this activity.
Contacts
If you are a long time Apple user then you know very well that contacts are clearly synced to iCloud and this is what makes easy to access all contacts by simply login into the iOS device and you will get your address book in front of you. But in case of Android, it makes easy to access all your contacts directly into your phone.
Follow the following steps to transfer your contacts:
Make sure you've got every contact in iCloud to continue.
In iPhone, go to main settings and open iCloud menu.
Make sure you have logged in to iCloud and have switch next to Contacts option on.
Open iCloud website and open the contact manager in the screen.
You will see a setting gear icon in lower right corner. Click and select all contacts.
Use the same button and choose "Export vCard".This file has all your contacts saved in it, so don't leave it laying around.
Now go to Google Contacts website and log in to your Google account.(Make one if you don't have any.)
Click on more and click Import option.
Now select the vCard and you you will have yur contacts saved in Google's cloud.

Sync your contacts to iCloud to make them easier to export.
Photos and Videos
A new photo and video manager app has launched by Google that makes your this task easy to go. What you have to do is just follow the following steps:
Get the Google Photos app from App Store.
Log in to your Google Account and in settings you will find Backup and sync option.

Click on that menu and enable backup option.(Free upto 16MP for images and 1080p for videos)
Google called this "high quality", and will shrink the images if required.(For large sized images)
If you want all your files same as they are, you can do that too, but will count against Google Drive storage limit.(Free only upto 15GB)
These steps to make sure that you saved all your images a
nd videos properly online in your Google account to access in any device. This process is only for the content you got into your device. If you deleted all local data and rely only on iCloud Photo Library then you are required to access those files too. To do that, follow these steps:
Sync your iCloud Library to your PC with the iCloud client.
Go to photos.google.com.
Drag and Drop all files from your PC into the browser window to open them.
Mail
It is easy to access Google mail(gmail) account in any device. You can skip this step if you are using gmail account for mail. If you are using iCloud email, don't worry you can still access that account through same email ID. Most devices have generic email app that can accept any kind of IMAP account (just like iCloud). Gmail app also have this option to access iCloud email.
Alternatively, take a look at CloudMagic and Mailbox, which have easy automatic iCloud setup. Both are free apps.
Bookmarks
If you are an internet geek and use internet everyday for entertainment or any other activity then you propably have a good list of Bookmarks that you want to transfer along with the other content to Android. Well not an easy task because Apple makes its product more secured and hence not easy to take out bookmarks easily.
One way is to use iCloud client on your computer. This is an easy and fastest way to get all your Safari bookmarks out from your Apple device.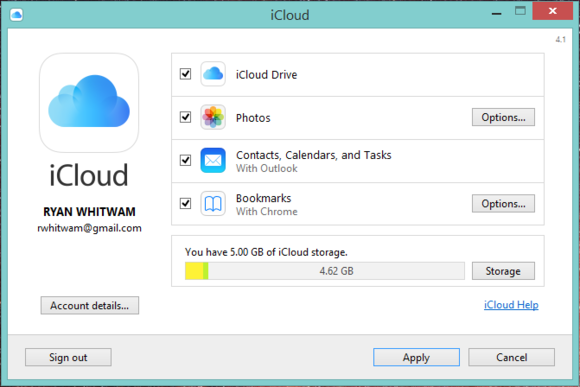 Follow the following steps to access all your bookmarks from Safari.
Set your iPhone Safari to sync in the iCloud settings on your device.
In your computer, open iCloud.
You will get Bookmarks as one of the sync options. Chrome is required in your computer in order to get option to syn directly to that browser.
If you like to user Firefox in Android, send these Bookmarks to Firefox browser to get access.
One more thing, if you are using Chrome on iOS for managing bookmarks, there is no work for you to get your bookmarks back. Chrome automatically sync all bookmarks to any device.
Music
Best equivalent for Android of iTunes is Google Play Music and this is the best alternate for music. Feature of Google Play Music is it provides free storage for more than 50,000 songs. Not easy to export music files from iPhone because iPhone doesn't provides fully accessible file system to export or import files and data.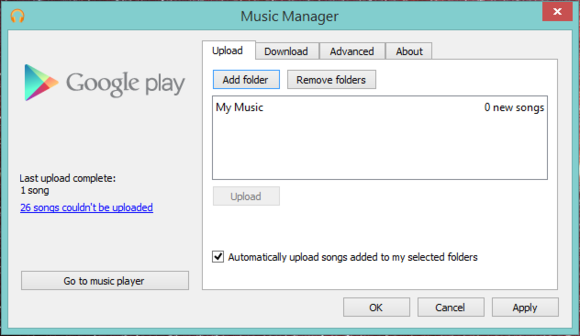 Best option is to syn your music library in order to transfer all your favorite songs from iPhone to Android Music system to a computer with the help of iTunes and use Google Cloud to upload data.
Apps and Games
Best part of iPhone is a big bucket of apps that are available for iPhone users. But in last few years, Android also advanced in field of apps and memory to store those apps. Today you can get almost every app that will available on both iPhone and Android. Also Android apps are available free of cost(not all apps but mostly). This makes Android more attractive and grabs big part of smartphone market.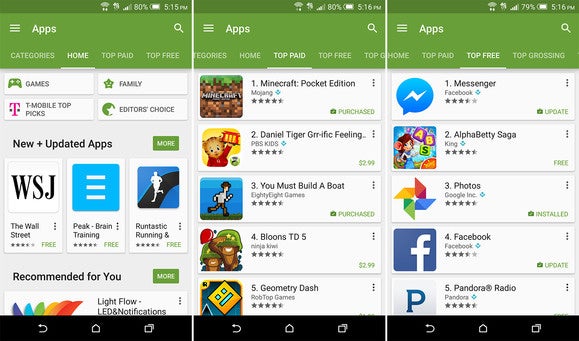 So how to transfer already installed apps from iPhone to Android? Well this is not possible because both smartphones are using different platform to run apps. But what you can do, just install big apps like Facebook, Instagram and more from Google Play Store and for rest you will get big time best alternates for Android.