Why does my phone keep turning OFF and ON or restarting by itself? Sometimes, when you use your phone then it automatically turns OFF and ON. Before the service gets turned on, the phone restarts itself every time. When it happens then, you firstly check your phone battery. But later you identify that the smartphone battery is full, and it can't be due to the battery problem. So why this problem occurs and how we can solve it?
In this tech article, I going to guide you, how can you troubleshoot the phone automatic turning OFF and ON issue? Read the latest tech guide below and find out why does my phone keep turning OFF?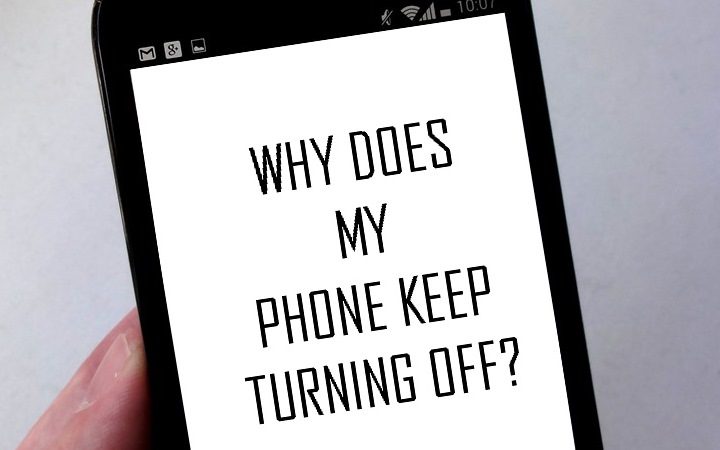 Why Does My Phone keep turning OFF?
This is a common problem. You are not alone who is facing this problem in the world. There are a lot of reasons, why this problem occurs in your smart handset?
It occurs mainly due to four common reasons.
Loose Connection of Battery
The primary reason of this problem is a loose connection between the mobile and its battery points. Due to the loose connection, the phone doesn't get the proper power and turns off automatically.
SOLUTION:  Either change the battery or tight the connection between mobile and battery by fixing a piece of paper.
2. Software Compatibility issue or Due to Heavy App
Another reason why phone keeps restarting is the software compatibility issue! Some applications do not support the current OS version and due to incompatibility, the phone gets turned OFF and ON by itself.
It could be happened also due to a heavy app. Sometimes, the heavy apps demand more processor power and battery which causes the system to hang at a blank screen or shut down the device.
SOLUTION:  The easiest solution is to remove whatever app may be causing this issue.
3. Due to Overheating
Overheating is also a big factor of this issue. When your phone gets overheated then this problem comes.
CLICK HERE and read the complete guide on Phone Overheating Problem and How to fix it?
4. Internal Phone CKT Problem
This problem may occur due to internal phone CKT problem. If it is the phone circuit issue then you can't fix it at home.
SOLUTION: Visit the nearest service center and ask them to replace the CKT or change the handset (if it is in warranty).
POINT TO REMEMBER: Whenever your phone notifies you about the new update then don't ignore it. I will strictly recommend you; keep your phone updated because these updates keep your phone healthy.
So these were the some smart and possible solutions for your phone turning OFF and ON problem. If you liked this post, then don't forget to share "Why Does My Phone keep turning OFF and ON" on social sites!