Whenever you use any android device for the first time then the device will always ask for Google account to configure the device. Later you use this account to install new apps. But what if you want to run more than one Google account on that particular device? Did you know how you can choose to run more than one Google account on your Android device? If your answer is NO then check out the complete guide on How to add multiple Google accounts on your latest android smartphone.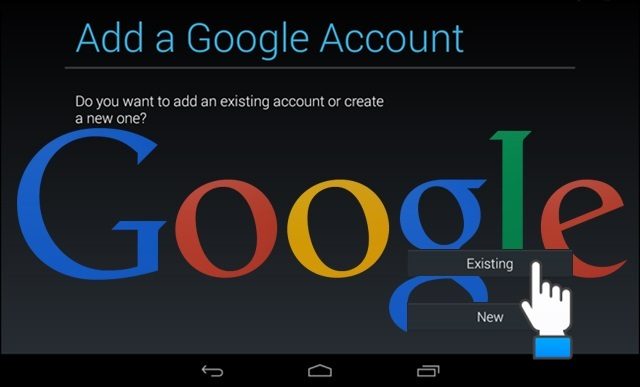 Why do you need to run another Google account on your android device?
Situation 1: You have 2 accounts – Personnel and Commercial. So in this situation, you want to access both of them on the latest gadget.
Situation 2: Somebody (Your Friend) wants to check Gmail on your phone or tablet then how he can access it?
If these are the situations then how exactly you can add another Google account in your android smartphone? Let's see the step by step guide on how to add another Google account…..
Add Multiple Google Accounts on Android Phone
Step 1: Go to phone Settings
Step 2: Under the Personnel section tap on Accounts
Step 3: Tap on Add Account.
Step 4: Select Google and setup your New or Existing Google account.
Step 5: Once added, choose what you want to sync with the account.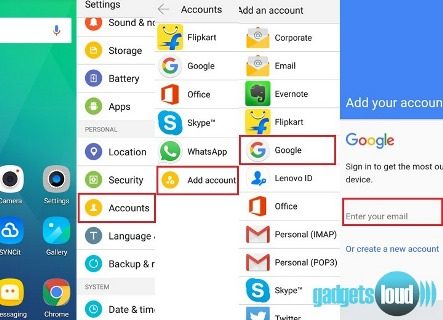 Using Gmail App
You can also use Gmail android app to add an additional Google account to your device. Follow the given steps:
Step 1: Open the Gmail app
Step 2: Touch the menu icon in the upper-left corner of the screen and then tap on drop-down icon.
Step 3: Later, touch "+Add account."
Step 4: Select "Google" then touch "OK."
Step 5: The rest of the procedure is the same as above.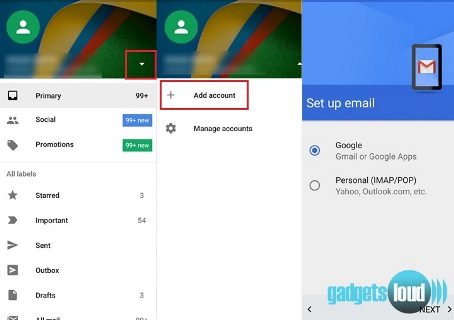 So using these tricks, you can easily add Multiple Google Accounts and manage them.  If you liked the post then don't forget to share it on social sites.