In Sept 2016, Apple will launch a new generation flagship smartphone in the iPhone series called Apple iPhone 7. So what is Apple going to provide in the new iPhone 7. Catch everything about this handset in the latest update — Apple iPhone 7 Specifications Leaks and Rumors Reveals a lot!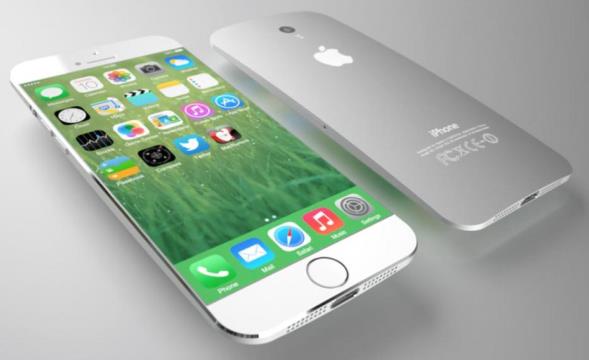 Each and every year apple tries to make something big, fastest and better.  So this year, Apple will also provide unique and special smartphone which will blow your mind. We have read so many articles related to the new iPhone 7 specifications and finally we got something that you want to know!! So let's see what you will get in the new Apple iPhone 7?? Read below:
What's Apple going to provide in the new smartphone – iPhone 7 Specifications?    
First one is the Speed: Everybody wants a good speed.  If you explore, search, play games or watch movies then you always want a leg free experience. So here, Apple is ready to provide new A10 processing chip in the iPhone 7.
The A10 is set to be the next step up from the A9 that will give the phone added boost. It will make your every operation speedier and more reliable.
Second one is Display: We have read the news about the new kind of display. I don't know the news is right or wrong, but if the news is 100% right then the Apple users will surely get 3D display in the next iPhone. You can enjoy the 3D movies and video game on this smartphone.
SEE ALSO: Microsoft's New Windows 10 Lumia 950 XL Smartphone
Some sources confirm that Apple is looking at a new type of glass that will give the device an edge-to-edge bezel-free look and which will be able to read your fingerprint from anywhere on the screen.
Third one is Camera: Apple always experiment with cameras. The expert claims next handset will have 'biggest camera jump ever'. If rumors are right then the iPhone 7 to have DSLR-quality camera. Yes you heard it right. The DSLR-quality images could be achieved by the 21 MP camera. In addition to that, the handset will have updated front camera and flash – and will even take panoramic selfies.
Fourth one is Design: Apple can launch the new flagship smartphone with a brand new look and design. The latest leaked iPhone 7 report hints to seriously thin design.
According to independent.ie Apple iPhone 7 will be slimmer, could come with wireless charging and without headphone jack.
Since the iPhone's first incarnation back in 2007 every handset has come sporting the industry-standard 3.5mm headphone jack. However, Japanese website Mac Otakara teases, Apple may be looking to remove it from its next flagship.
So this is what we know so far about Apple iPhone 7 specifications.  The company has not confirmed any of the rumors, nor has it confirmed if the next mobile will be the iPhone 7 or will be launched with another name. In the next article, we will discuss the iPhone 7 new features for business users.
Keep exploring the gadgetsloud.com blog for more tech updates and don't forget to share Apple iPhone 7 Specifications – Leaks and Rumors on social sites.