During Google's Nexus 5X and 6P event on September 2015, Google launched a brand new product named "Google Pixel C" a more powerful and flexible tablet having many new features including the latest Android version 6.0 Marshmallow. It is a new tablet build by Google with a full keyboard, USB Type-C charger and multi-angle display functionality. This tablet has a big 10.20 inches screen with resolution of 1800 pixels by 2560 pixels.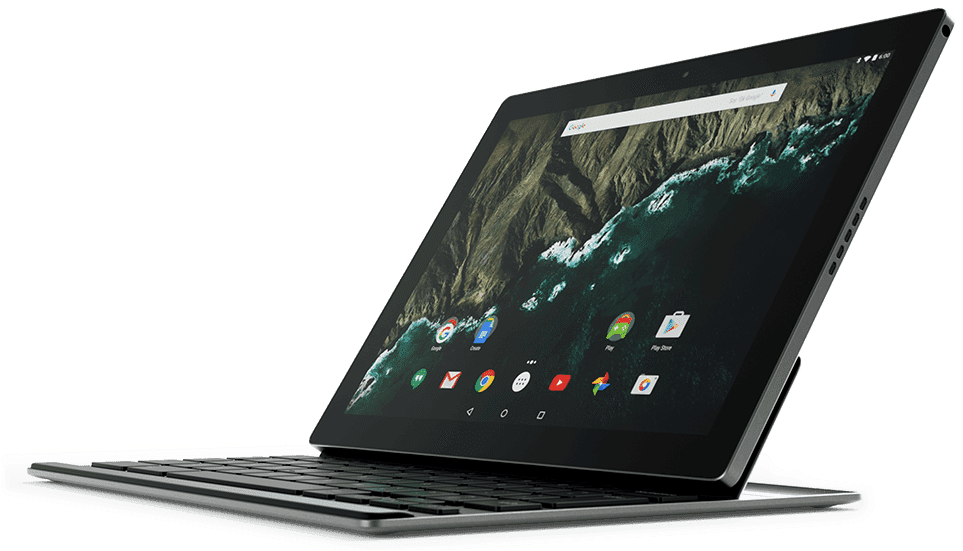 To connect with the keyboard, Google used an incredibly strong magnet on the top of the Keyboard and also at one edge of the tablet. This is cool, you can adjust the screen according to you – either use as a tablet or make it a laptop with this strong magnet connectivity. This is quoted as the first product with a keyboard created by a Giant search Engine Google. This may be the first product that provides such type of flexibility in the market.
This beautiful and attractive product is available in two color variants. With 32 GB of internal memory, the product is available at  a price of $499 US dollars and with 64 GB of internal memory, you can buy this product at a price of $599 US dollars and $150 US dollars keyboard(optional).
Contents