Do airpods work with Android?
Yes, airpods work with Android. But some features won't.
Apple AirPods were released in 2019 and capture a big part in market. These days many people attracted towards this product and also looks for its alternates.
Well talking about airpods, this Apple product can easily connect with not only Apple products like Apple iPhones, iPads, Mac etc. but also with Android devices.
The devices with Bluetooth technology can easily connect with Apple AirPods. You just need to activate Bluetooth in your device and you will find AirPods in the list of devices.
How to connect airpods with android devices?
Well here are the steps you can follow to make airpods work with Android.
How does AirPods work with Android?
You need to follow these steps to connect airpods to Android devices. These are the same steps you follow to connect with Apple devices.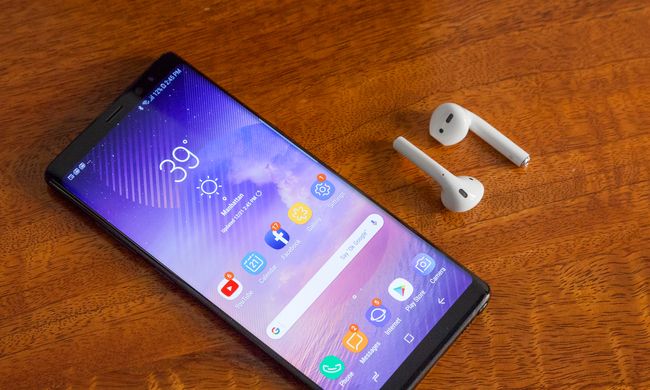 So here are the steps:
Open the charging case.
Press and hold button to make indicator blinks in white.
Go to your Android phone's Bluetooth setup and search for AirPods to connect.
These are very basic steps and you can do the same with other Android devices with Bluetooth technology.
Features won't work with Android
Basic features are working for Android with AirPods, but there are many features that are not available. Here is the list:
Siri
As Siri is not a feature of Android, the AirPods doesn't support this feature. Apple users use Siri to do some activities like changing music or asking something etc.
Double Tap Customization
In Apple products, you can set double tap feature of AirPods to do some activity like change music, answer calls etc. which are not available if your airpods work with Android.
Battery Checkup
This feature also not available in Android to check the juice of airpods remaining in their veins.
Automatic Detection
In Apple products, airpods have a feature to detect whether they are in or out from ears and stop whatever user is listening. This is also not available with Android products.
Also as this feature is not available in Android, user also can't listen music with 1 airpod.
Conclusion
AirPods are one of the great products launched in 2019 and with max covered market, also the best selling pods of 2019. The airpods work with Android and easy to connect, but still you won't use its all features.
For better experience we suggest to buy Apple product to use all AirPods features.