How to connect AirPods to different devices like MAC, MACBOOK, iPhone, ps4, Android and Laptop? Well in this article you will find the steps to connect your AirPods with these different devices.
Apple introduced AirPods in increase good experience with in-ear headphones and to make people comfortable to do different tasks like calling, listening music etc.
People also giving great response about the product and shared their experience via. social connections like Facebook, Youtube etc.
Also Check: PS5 Leak
But with good product, problems come along like connection issue or 1 side not working etc.
So, today we will share you how you can connect your AirPods to different devices like MAC, iPhone, laptop etc.
How to Connect AirPods to MAC or MACBOOK?
Before following the steps make sure your MAC has MACOS Mojave 10.14.4 or late. The reason is that AirPods Pro requires MACOS Catalina 10.15.1 or later.
There are 2 ways you can connect your AirPods with MAC.
If you already paired with iPhone and your MAC is connected with iCloud with same Apple ID, then your MAC is ready to connect with your AirPods.
Place AirPods in your ears and in MAC either press volume button or Bluetooth button in menu. Then select your device i.e. AirPods with name and you are connected.
If not connected with iCloud, then you need to setup manually.
To setup manually, follow these steps:
On your MAC, from Apple menu go to System Preferences and select Bluetooth option.
Turn on your Bluetooth.
In the charging case, put both AirPods and close then open the lid.
Next you need to press and hold setup button until the status light turns white.
Select name of your AirPods in the list and you are connected.
If still not connected and MAC speakers are working, click on Bluetooth or volume button and check in the list if your device is connected with MAC.
How to Connect AirPods to Android?
You can easily connect AirPods to Android. But make sure you device must be up to date.
Just follow these simple steps:
Open AirPods case with AirPods in side and hold next to your iPhone.
A flash will populate in your iPhone asking to connect.
Hit Connect.
For AirPods Pro, instructions will be populated in 3 steps. Read and click accept.
If you have AirPods Pro or AirPods (2nd generation) and you already set up "Hey Siri" on your iPhone, then "Hey Siri" is ready to use with your AirPods. If you haven't set up "Hey Siri" already and you have AirPods Pro or AirPods (2nd generation), you'll be guided through the setup.
Hit Done and you will be connected.
All devices connected with the iCloud account used in your iPhone are also ready to connect with AirPods. Just go to the device and check Bluetooth list and connect with AirPods.
How to Connect AirPods to Android?
Apart from Apple products you can also connect AirPods with Android devices. The steps are very simple.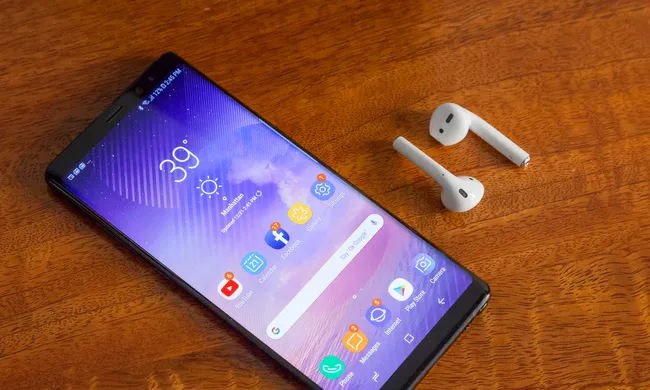 To connect AirPods to Android follow these steps:
Open AirPods case and go to Bluetooth option in settings.
Put AirPods in your ear.
In Android device, scan and select device in Bluetooth list.
You are connected.
But few features are not available for Android devices.
To know, check this article: Do AirPods work with Android?
How to Connect AirPods to Laptop?
AirPods are based on Bluetooth technology and can connect with all devices having Bluetooth technology.
You can connect the AirPods with laptop also. Follow these basic steps to connect:
In Windows, go to Control Panel and select Bluetooth and Other Devices option.
Click on Add Bluetooth & Other Device option.
Click on Bluetooth on Add Device window.
Select your AirPods from name and connect.
These are the basic steps to connect your AirPods with Windows.
How to Connect AirPods to PS4/PS4 Pro?
PS4 and PS4 Pro devices can't easily connected with any Bluetooth headphones or earphones. You can connect your AirPods with PS4 or PS4 Pro but you will get only few features working.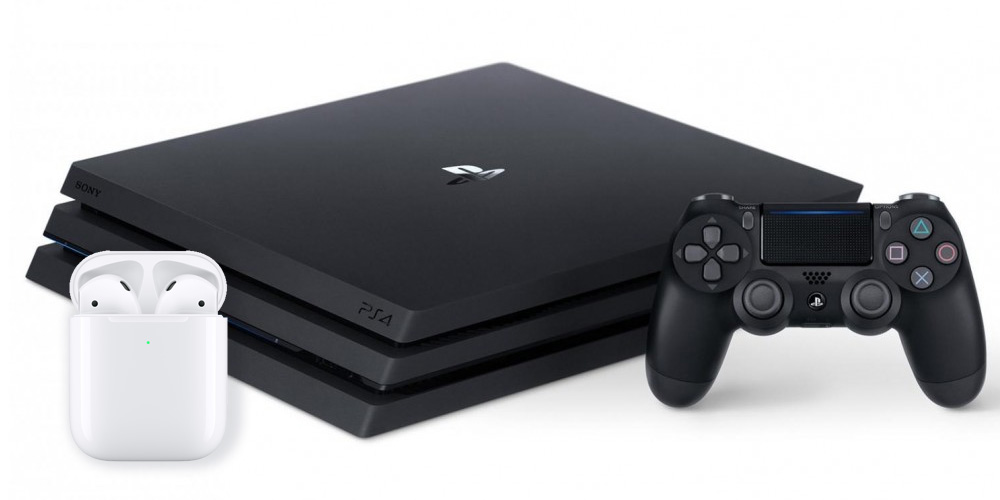 In case of PlayStation, you will required a device to connect. The device is PS4 Wireless Bluetooth Dongle.
You can buy this device here.
Follow these steps to connect AirPods to PS4 or PS4 Pro:
Connect Bluetooth Adapter Dongle to your PS4's USB port present at front of your console.
Wait until the Dongle lights blue. Blue means your device is ready to pair.
Open the AirPod's case.
Press and hold setting button at the back of the charging case.
When your AirPods connect with the Dongle, the Dongle flashed solid blue light.
Put the Microphone adapter inside your PS4 controller's 3.5mm port.
Then your PS4 will display a message about connection confirmation.
Now your AirPods are fully connected to your PS device. You can talk or listen while gaming now.
Video:
Conclusion
AirPods and AirPods Pro are leading market to different experience with wireless headphones. People are adopting these changes and also loving this technology. Other companies like Samsung, Redmi etc are also following this trend.
These are the basic steps to connec AirPods to MAC, MACBOOK, iPhone, PC and Android devices.