Google Android Q top features include new privacy settings, Dark Theme, Focus Mode, fordable phones support and much more.
Google Q beta released in mid March includes many features but this May 7 at Google I/O, top features of Google Android Q has been introduced which will available with many phones soon.
This next-generation OS will change the way you are using your Smartphone. The top features include: –
Support for foldable phones
A new dark theme
A dedicated privacy section
Focus Mode to disable distracting apps
Live Caption to focus on voice based features
And more…
So, which features at Google I/O 2019 discussed as top features of Android Q? Let's take a look.
Android Q Top Features
Android Q: Live Captions
Live Caption is a small but awesome feature in Android Q. This feature allows device to generate captions to videos, audio or even in postcards at real time. This feature is created especially for people facing problem with listening or if people want to watch a video muted.
The best part about this feature is it works with all kind of audible media like music, video, audio or even if you captured a video at any vacation.
Also you can place the caption at any location while watching video or audio or postcard.
There is no data usage to generate these captions that means the your video will displayed with text on your local device.
Support for Foldable Smartphone (upcoming technology)
Foldable devices might become new face to technology especially for Smartphone. As commented in Google I/O 2019, foldable devices might just change the future of mobile computing.
Android Q provides many features for foldable devices like multitasking, app continuity and more. The OS is compatible with both foldable and un-foldable devices of any screen size.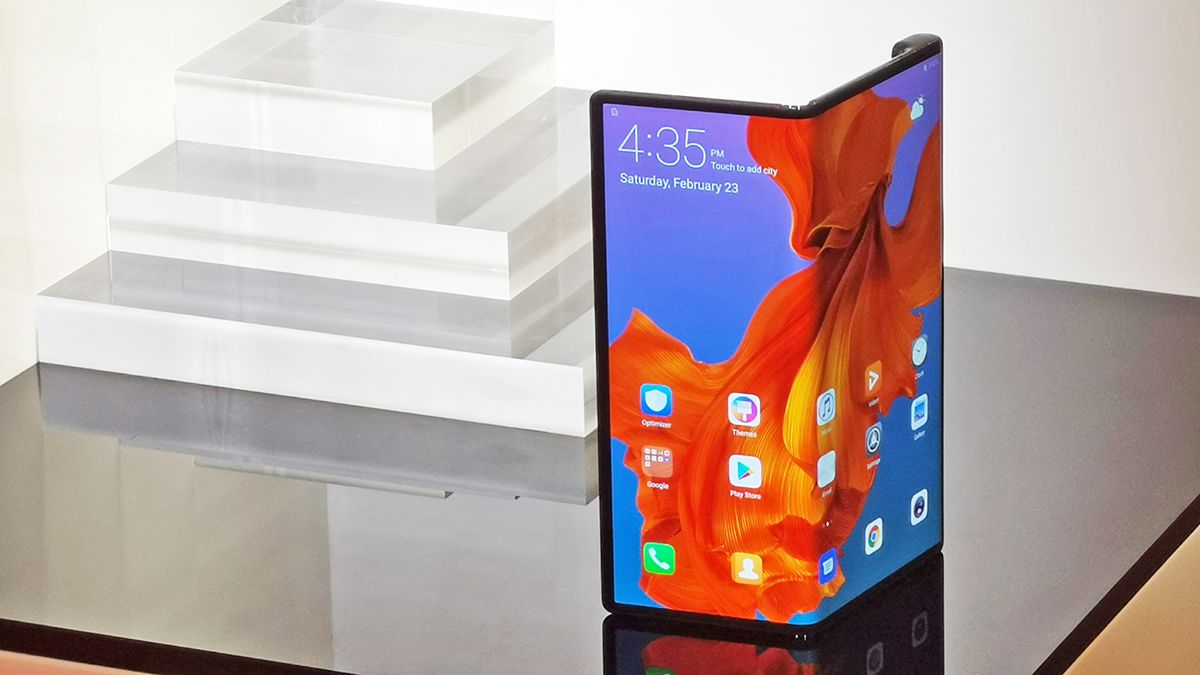 Also Android Q is designed to provide best user experience in these foldable devices.
Samsung and Huawei are two companies currently providing different foldable Smartphone which will be followed by other companies like Motorola very soon.
You will see this feature soon.
Android Q: Dark Theme
Dark Theme is the most awaited feature of Android which will be available in Android Q. This feature saves a good amount of battery life and makes screen more visible to the users.
The purpose is to make screen background black with more attractive icons for different applications. The feature is also available on different apps like YouTube, Twitter and Facebook Messenger but will also available for Facebook, whatsapp and instagram.
The Dark Theme can be activated from Quick Settings menu or by switching to battery saver mode.
Android Q: Focus Mode
Focus Mode is a part of Digital Wellbeing to provide a mini app to control apps that are distracting the users. This mode allows users to make apps like Email silent so that no distraction will pop up in your Smartphone as long as Focus Mode is active.
You can mute unwanted games notifications, you can mute unwanted heath apps to pop up some offer, you can mute third party apps no to populate in screen with some new content or updations.
Another mini app called Family Link will available in Android Q that allows you to set a screen time to access the screen only that available slot. This is best feature for children playing games of watching videos. A bonus time is also present to make you check your screen more before blocking up the app.
Android Q: More Privacy Features
Google is now providing a different section for privacy settings where user can check or modify privacy settings.
Google focus on privacy settings with 50 different features.
Now user can allow apps to access location data till the app is running. User can choose the apps they want to share location information with.
More privacy-related features throughout the OS include encryption for low-end devices, randomizing your MAC address by default, and more.
Background Updates
Android Q allows some of the content in OS to update automatically in background without interfering. The updates like security updates, important apps updates etc. will be done without restarting the device which is a good feature for the users.